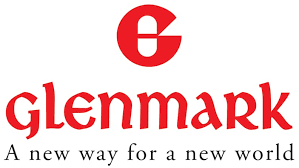 Glenmark Pharmaceuticals, a research-led, integrated global pharmaceutical company, on July 13, 2020 announced that it has commenced a Post Marketing Surveillance (PMS) study on FabiFlu to closely monitor the efficacy and safety of the drug in 1000 patients that are prescribed with the oral antiviral, as part of an open label, multicenter, singe arm study.
Favipiravir is a broad spectrum oral antiviral drug that selectively inhibits RNA-dependent RNA polymerase (RdRp) and the viral replication phase of SARS-CoV-2, and is being studied in multiple ongoing international clinical trials. This mechanism of action of Favipiravir is novel compared to most antivirals that primarily prevent entry and exit of the virus from cells. Several published reports are now available of the drug's effectiveness against COVID-19.
Reports of invitro studies have demonstrated that Favipiravir can have an effective concentration against the SARS-CoV-2 infection within safe therapeutic dose. Additionally, Favipiravir being an oral formulation – and considering that ∼80% of COVID-19 cases are categorized as mild to moderate – is likely to address unmet clinical needs of a sizeable majority of patient population, which can mostly be treated on an outpatient basis.
Glenmark is also conducting another Phase 3 clinical trial in India to evaluate the efficacy of two antiviral drugs Favipiravir and Umifenovir as a combination therapy in moderate hospitalized adult COVID-19 patients. The combination study, which is called the FAITH trial, is looking to enroll 158 hospitalized patients of moderate COVID-19. Early treatment with combination therapy will be evaluated for safety and efficacy.
Patients in the Glenmark Favipiravir clinical trial received Favipiravir tablets 3,600 mg (1,800 mg BID) (Day 1) + 1,600 mg (800 mg BID) (Day 2 or later) for up to maximum of 14 days, along with standard supportive care. Randomization was stratified based on disease severity into mild (90 patients) and moderate (60 patients). Results from the Phase 3 trial showed numerical improvements for the primary efficacy endpoint with 28.6% faster viral clearance in the overall population as measured by the median time until cessation of oral shedding of virus in the Favipiravir treatment arm compared to those in the control arm (Hazard Ratio 1.367 [95%CI 0.944,1.979]; p=0.129).\
Favipiravir was found to provide multiple treatment benefits, demonstrated by faster time to clinical cure, and significantly delayed the need for supportive oxygen therapy. Additionally, patients of confirmed COVID-19 with moderate symptoms were discharged from hospital earlier than those patients that did not receive Favipiravir, with the median time to clinical cure reduced by 2.5 days compared with the control group.