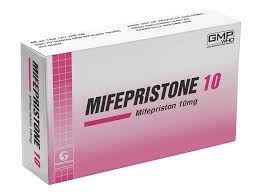 The Subject Expert Committee under the CDSCO (Central Drug Standard Organization) has directed the Akums Drugs and Pharmaceuticals to revise the phase 3 clinical trial protocol for abortion drug Mifepristone Tablets 10/25mg.
In the 58th SEC meeting held on 25.02.2021 firm presented Phase 3 Clinical Trial protocol for Mifepristone Tablets 10/25mg.
The drug Mifepristone is a steroidal anti-progestin drug that is used to induce abortion and functions as a competitive progesterone receptor antagonist in the presence of progesterone. It causes the pregnancy to end by blocking the hormone progesterone, which is to keep the pregnancy going.
Moving to the launch of the said drug the clinical trial and the Bioequivalence Study waiver was presented by Akums Drugs and Pharmaceuticals for granting permission to manufacture Mifepristone Tablet 10mg & 25mg at the 50th Subject Expert Committee meeting held last year. Responding to this the committee recommended that the firm should conduct a clinical trial to examine the efficacy and safety of the drug in the proposed indication and said that the firm submit the clinical trial protocol for further review.
Committee reviewed the clinical trial protocol in its recent meeting and after a detailed deliberation, the committee recommended the firm to revise the clinical trial protocol according to below conditions:
Patients with age group 18 to 40 years are to be included in the study.
Patients with any coagulation in disorder are to be excluded.
Patients using any contraceptive method other than the conventional methods, barrier, male of female sterilization is to be excluded.
Justification for randomisation of patients in treatment groups in ratio 3:1:1 ratio.
Trans-abdominal ultrasound to be carried in addition to transvaginal ultrasound in screening and follow up of patients.
Biopsy test needed to be carried out for patients not having any menstrual disorders. For the patients with menstrual disorder, the biopsy can be carried out during screening and at the end of the study.
Statistical justification for sample size.
The committee added that the firm should submit the revised protocol before the committee for further consideration.