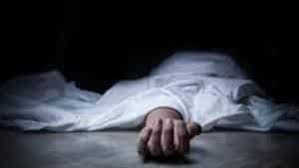 A Covid patient died in a hospital in Madhya Pradesh after a ward boy allegedly removed his oxygen support. The deceased was low on hemoglobin and a patient of dialysis.
The kin of the patient wreaked havoc in the hospital of Shivpuri and requested an investigation into the matter.
A team of 3 doctors has been formed by the Superintendent of the Medical College to look into the matter and submit the report within 48 hours following which appropriate action will be taken.
Family is adamant on not cremating the body until justice is served.
'' We'll check CCTV footage and look into the allegations leveled by family,'' Arjun Lal Sharma, CMHO said.