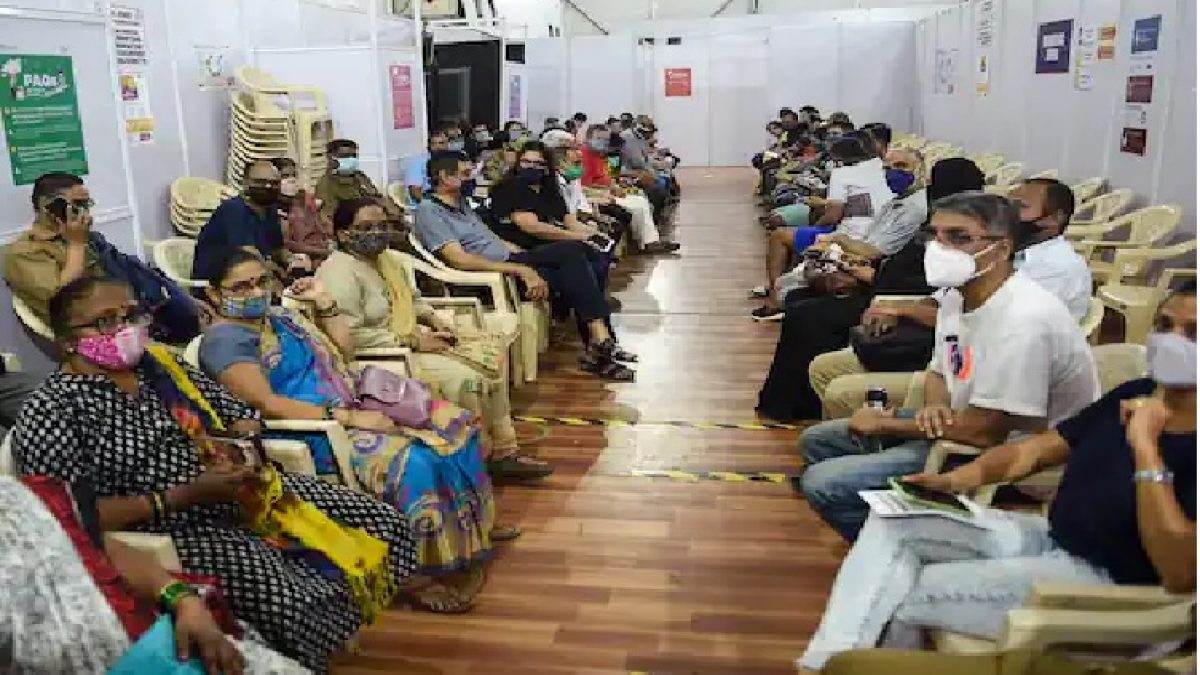 Sunday 11 April, 2021
9:50 AM – PM Modi kickstarts Tika Utsav aiming to inoculate large number of eligible individuals
Tika Utsav will be conducted from April 11 to April 14
---
9:55 AM – Elderly people arrive at BKC vaccination centre in Mumbai amid weekend lockdown in Maharashtra.
---
10:20 AM – Delhi: people arrive at inoculation centre to receive Covid-19 vaccine as Tika Utsav begins.
"Masks & vaccine are most important weapons to fight pandemic. I urge all to get vaccinated," says Mayor North DMC Jai Prakash.
---
10:46 AM – UP CM Yogi Adityanath visits Shakti Bhawan to inspect vaccination drive, as 4-day Tika Utsav begins.
Eligible people should join 4-day Tika Utsav. People above 45 can register themselves at their nearby vaccination centre. We are running vaccination drive at 6,000 centres: UP CM Adityanath Yogi.
---
11:50 AM – Karnataka Health Minister K Sudhakar launches Tika Utsav at Atal Bihari Vajpayee Medical College & Research Institute earlier today.
---
11:56 AM – Bihar: Patna's Gardiner Hospital observes Tika Utsav. Centre Coordinator of the hospital says, "PM has started Tika Utsav from today till April 14 to inoculate maximum number of people. We have set up more counters in the hospital for this occasion so that there is less crowding.
---
12:42 PM – Kerala: People arrive at a district in Peroorkada, Thiruvananthapuram to receive Covid-19 vaccine.
---
12:48 PM: Jharkhand: People queue up outside an inoculation centre in Ranchi's Ashok Nagar to receive Covid-19 vaccine.
---
1:00 PM – Madhya Pradesh: We are observing Tika Utsav in the entire state. No lockdown will take place in Madhya Pradesh, says CM Shivraj Singh Chouhan.
CM says "There is no shortage of oxygen. 4,000 Remdesivir injections are already available and 5,000 injections will arrive today."
---
1:39 PM – Manipur: CM Biren Singh receives his first dose of Covid-19 vaccine today at the launch of Tika Utsav in Imphal's Jawaharlal Nehru Institute of Medical Sciences.