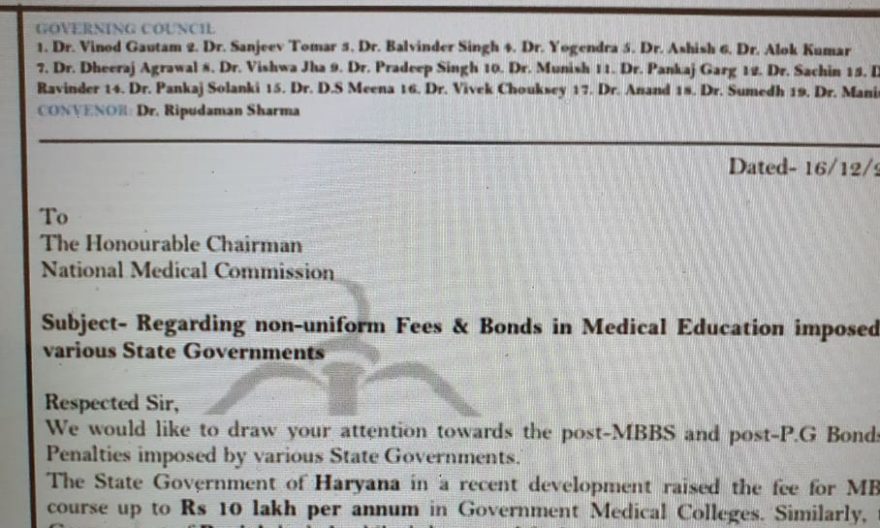 The Federation of residents doctors' association (FORDA) writes a letter to the National Medical Commission(NMC) regarding the Fee structures and service bonds in medical education by several states.
According to the latest updates by State the government of Haryana has raised fee for MBBS course up to 10 lakh per annum. The Government of Punjab had also hiked fee for MBBS course up to 7.81 lakh per annum.
On the other hand, the Government of Uttar Pradesh has announced Bond of 10 years or in-service candidates for P.G. seats. The penalty for withdrawal would be 1.crore.
"This step will not only discourage aspirants from opting for P.G.seats, in the long run it may pose a risk for further of quality for healthcare force," says FORDA statement