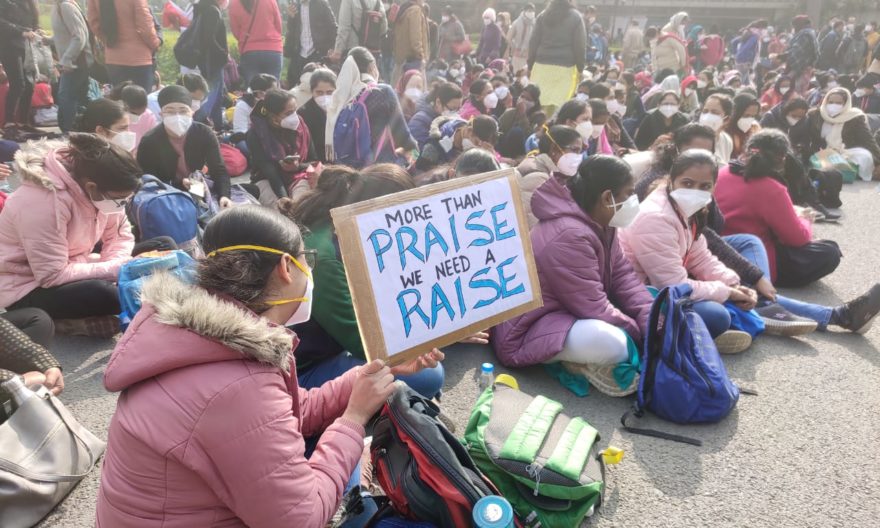 Nurses at AIIMS call off their strike after a long meeting with AIIMS administration. The AIIMS administration has given an assurance about reaching out at some solution as soon as possible.
The nurses have called off their strike and joined their duties,"said Dr Randeep Guleria, AIIMS ,Director
The 5000, nurses of All India Institute of medical sciences (AIIMS) have gone for an indefinite strike on Monday for their 23 demands including with those of pending Sixth Central Pay Commission (CPC).