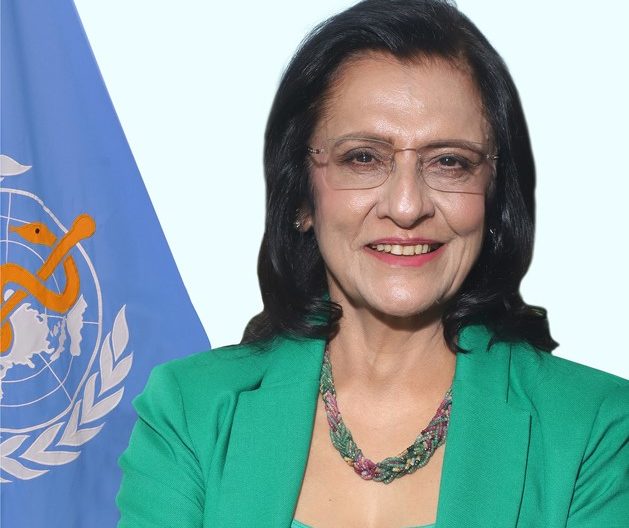 Dr Poonam Khetrapal Singh, Regional Director of the WHO South-East Asia Region, talks about the pandemic and whether we are witnessing a second wave of the disease worldwide.
In an exclusive interview with The Daily Guardian, Dr Poonam Khetrapal Singh spoke at length about efforts being made to develop a vaccine, and How people can protect themselves because in some countries after less cases again they are witnessing surge once again. Excerpts from the interview:
Q. How world can beat this pandemic?
A: We do not know how long it will last. Till such time there are safe and effective vaccine or medicines for Covid-19, we must continue to fight this virus using public health measures that we know work — that is test, track, isolate and treat. People should be encouraged to follow Covid-appropriate behaviour such as proper wearing of masks wherever recommended, physical distancing, hand hygiene, and cough etiquette. These are our best defenses against Covid-19, and they work as seen in countries that have curtailed virus transmission using these measures.
Q. Do you think there is a second wave of the disease in the world?
A: Nine months into the pandemic, Covid-19 cases globally are still rising. Some countries that were able to curtail transmission, are witnessing a surge once again. Clearly, we need to remain vigilant. We cannot let our guards down. We should continue our efforts to suppress Covid-19 transmission.
Q. What precautions are needed to keep ourselves and healthcare workers should take to protect themselves?
A. Practising physical distancing, hand hygiene, cough etiquette are best ways to protect against Covid-19. A healthy diet and physical activity are also a must for physical and mental wellbeing.
Q. Why so many healthcare workers are dying?
A.It is true that an alarming number of healthcare workers have been infected with Covid-19, and WHO is closely following this issue through our global networks. Some of the factors that are contributing to infections in health workers are the lack of PPE or the proper training to use it.
The WHO has been addressing this issue since the beginning. Globally, around 14% of Covid-19 cases reported to the WHO are among health workers, and in some countries it can be as much as 35%, although data are limited.
Health workers are facing tremendous challenges globally — including healthcare-associated infections, such as violence, stigma, psychological and emotional disturbances, illness and even death.
Furthermore, working in stressful environments makes health workers more prone to errors which can lead to patients' harm.
It's important that we prioritise safety for healthcare personnel — both physical and mental — because let's also not forget that it's only when they are safe that the patients they are caring for will be safe too.
Q. When do you think the world will get a vaccine?
A. So far there is no vaccine to prevent Covid-19, but work is underway across the globe to find one that is effective and safe. Of the over 200 vaccine candidates in development, over 10 are being tested in humans, and a few are entering Phase III trials soon. The WHO is working with companies and sponsors, as well as with Gavi, CEPI and others through the ACT Accelerator to expedite vaccine testing, as well as the scale-up of manufacturing so that countries will have access to sufficient doses if and when a vaccine is available. Globally, investments are being made in manufacturing of promising candidate vaccines even before the Phase III trial results are in. There are many unknowns in this process. It is hoped that if a successful vaccine is found by the end of the year, there will be enough doses available for countries by the end of 2021 so that those in priority populations, who choose to be vaccinated, have access to them. The WHO will propose solutions on a fair and equitable distribution of vaccines, for member states to consider.