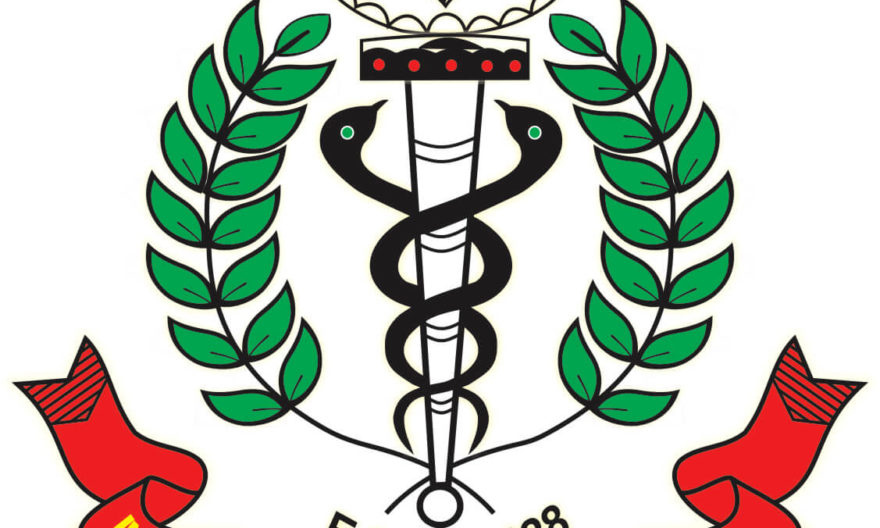 Upon knowing about the obvious lie of WHO certification for a secret medicine launched by an entrepreneur in the presence of honorable health minister, Indian Medical Association was left in dismay.
The founder of Patanjali Aayurved limited #CORONIL, a medicine he claims as the first one against Covid-19, in the presence of Dr. Harsh Vardhan. Baba Ramdev also said this so called CORONIL to be used for prevention, treatment as well as post-Covid phase treatment. It was mentioned that the said medicine is the first evidence-based medicine.
The World Health Organization (#WHO) clarified in a tweet that it has not reviewed or certified the efficacy of Patanjali's Covid-19. "@WHO has not reviewed or certified the effectiveness of any traditional medicine for the treatment #Covid19," WHO's regional office for South-East Asia posted on its official Twitter handle.
It is proved beyond doubt to the entire country, how false the projections are about the said anti-corona ayurvedic medicine.
As per the code of act of Medical council of India ,which binds the code of conduct of every modern medical doctor under section 6:1:1, no doctor can promote any drug as it says, "A physician shall not give to any person, whether for compensation or otherwise, any approval, recommendation, endorsement, certificate, report or statement with respect of any drug, medicine, ——with his name, signature, or photograph in any form or manner of advertising through any mode nor shall he boast of cases, operations, cures or remedies or permit the publication of report thereof through any mode". However, it is surprising that the Minister himself is promoting the drug.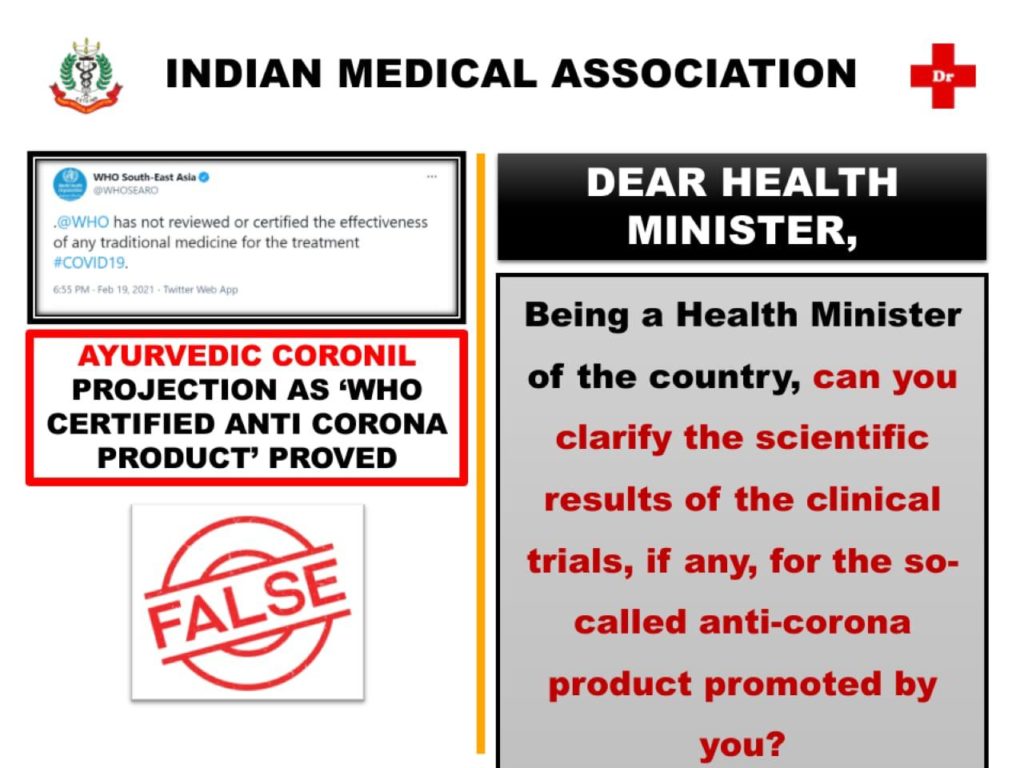 The code of ethics also mandates,
6.5 Secret Remedies: The prescribing or dispensing by a physician of secret remedial agents of which he does not know the composition, or the manufacture or promotion of their use is unethical and as such prohibited. All the drugs prescribed by a physician should always carry a proprietary formula and clear name. Without disclosing the proprietary formula of the drug the modern medical doctor promoting it is unethical.
The Indian Medical Association (#IMA) also said, "we respect pure unadulterated Ayurveda and let us not adulterate Ayurveda on the pretext of market gain to some monopoly corporate and create a disaster for humanity."