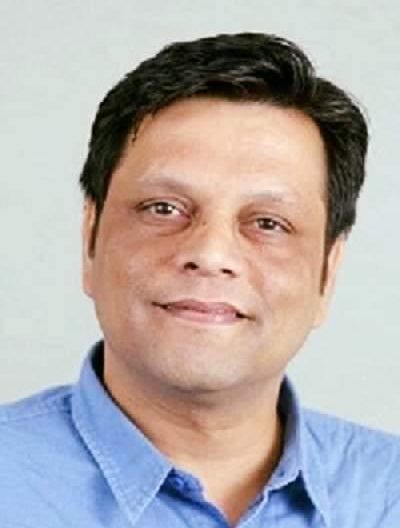 By Dr.Abhishek Shankar, Assistant Professor in the Department of Radiation Oncology at Lady Hardinge Medical College & SSK Hospital, Delhi,
Clear blue skies in Delhi was not a usual expectation but viewing it during lockdown, was the most positive side of this pandemic. According to World Health Organisation (WHO) latest report Air pollution kills 7 million people every year and most of them are from developing nations.
India is suffering severe ambient air pollution in recent decade and particulate matter (PM) has become the major pollutant, which have highly raised doctors, researchers and policy-makers attention in last few years. The highest values are observed in winter among in many cities of the country. People have started knowing and noticing value of air pollution indicators to understand the severity of air pollution. An air quality index (AQI) is used by Government to communicate to the general population how polluted the air currently or how polluted it is forecast to become. There is a major impact on human health if AQI is on rise and the exposure is for longer duration. Different countries have their own air quality indices, corresponding to different national air quality standards like, Air Quality Health Index in Canada, the Air Pollution Index in Malaysia, and the Pollutant Standards Index in Singapore.
The proposed National AQI in India take eight pollutants (PM10, PM2.5, NO2, SO2, CO, O3, NH3, and Pb) into consideration. PM 2.5 and 10 refer to atmospheric particulate matter (PM) that have a diameter of less than 2.5 and 10 micrometres respectively.
As per the severity, AQI has been categorised into 6 categories like, good (between 0 and 50), satisfactory (51 and 100), moderate (101 and 200), poor (201 and 300), very poor (301 and 400) and severe (400 and 500). The air quality of Delhi-NCR region is continuously falling in severe category as per the Central Pollution Control Board (CPCB) data and is showing no signs of abating. Delhi has been recording PM2.5 particles value at 14 times over the World Health Organisation safe limit in winters.
This severe air quality is contributed by stubble burning in neighbouring states, vehicular pollution, pollution from construction sites and factories festive fireworks and low wind speed conditions. We have been debating on very similar issues for last many years and intervention like odd and even vehicle pass have been tried but nothing worked. might experience symptoms like wheezing, coughing, chest tightness, and difficulty in breathing when PM2.5 levels are high and this is more profound in people with heart or lung conditions.
COVID-19 symptoms are overlapping with symptoms associated with air pollution, adding more worries, confusion, fear and anxiety to general population. In addition to it, air pollution has significantly worsened the Covid-19 outbreak leading to more deaths. One recent study by Harvard University found that even small increases in fine particulate matter, known as PM2.5, have had an outsized effect in the US.
Long-term exposure to chronically high PM2.5 levels weakens the ability of the lungs to clear off infections due to compromise in immunity, making general population more prone to acquire COVID-19. In addition, traces of SARS-CoV-2 RNA, the genetic material of the virus, can be found on pollution particles, meaning that increased air pollution may act as a vehicle to increase Covid-19 transmission in highly polluted places.
The most effective long-term approaches are directed towards better ventilation and air purification to ensure better air quality at home. Air Purifiers must cross everyone mind, when shopping for the festive season in India keeping air pollution and its effects in mind but there are not enough evidence to support
.
Delhi is witnessing a severe air quality these days and this situation is worst news for fight against COVID-19. There is a need for strict regulation and enforcement for protection of air quality to prevent worst outcome from COVID-19 and air pollution as there is growingg evidence of the linkages between poor air quality and negative health outcomes.
The writer of article is Dr.Abhishek Shankar, Assistant Professor in the Department of Radiation Oncology at Lady Hardinge Medical College & SSK Hospital, Delhi,