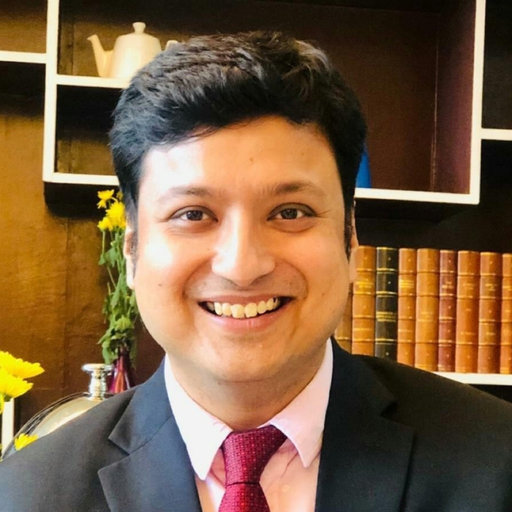 By Dr Subhrajyoti Bhowmick
World Health Organization defines telemedicine as, "The delivery of health-care services, where distance is a critical factor, by all health-care professionals using information and communications technologies for the exchange of valid information for diagnosis, treatment and prevention of disease and injuries, research and evaluation, and the continuing education of health-care workers, with the aim of advancing the health of individuals and communities."
On March 25th, 2020, The Ministry of Health and Family Welfare issued the Telemedicine Practice Guidelines, 2020 under the Indian Medical Council Act, 1956 and which superseded the Indian Medical Council (Professional, Conduct, Etiquette and ethics regulation, 2002)
Telemedicine aims to enhance healthcare service and access to all. The guidelines are meant for Registered Medical Practitioners ( RMP) under the IMC Act 1956. The guidelines cover norms and standards of the RMP to consult patients via telemedicine. Telemedicine includes all channels of communication with the patient that leverage Information Technology platforms, including Voice, Audio, Text & Digital Data exchange.
Guidelines of telemedicine in India begin when an RMP is well positioned to decide whether a technology-based consultation is sufficient or an in-person review is needed. Practitioner shall exercise proper discretion and not compromise on the quality of care. Seven elements need to be considered before beginning any telemedicine consultation.
Seven Elements are considered before any telemedicine consultation is carried out and they are Context, Identification of RMP and Patient, Mode of Communication, Consent, Type of Consultation, Patient Evaluation and Patient Management.
Process for consultation between patient and RMP at the beginning of a Telemedicine Consultation for the first Consult includes Patient identification and consent, Quick assessment, Exchange of Information for Patient Evaluation and finally Patient Management.
An RMP may use any telemedicine tool suitable for carrying out technology-based patient consultation e.g. telephone, video, devices connected over LAN, WAN, Internet, mobile or landline phones, Chat Platforms like WhatsApp, Facebook Messenger etc., or Mobile App or internet based digital platforms for telemedicine or data transmission systems like Skype/ email/ fax etc.
Telemedicine applications are of four types as mode of communication, timing of the information transmitted, purpose of the consultation and interaction between the individuals involved—be it RMP-to-patient / caregiver, or RMP to RMP.
Multiple technologies can be used to deliver telemedicine consultation. There are 3 primary modes: Video, Audio, or Text(chat, messaging, email, fax etc.) Each one of these technology systems has their respective strengths, weaknesses and contexts, in which, they may be appropriate or inadequate to deliver a proper diagnosis.
It is therefore important to understand the strengths, benefits as well as limitations of different technologies. Broadly, though telemedicine consultation provides safety to the RMP from contagious conditions, it cannot replace physical examination that may require palpation, percussion or auscultation; that requires physical touch and feel. Newer technologies may improve this drawback.
Each technology comes with its own set of strengths and limitations.
The Video mode of telemedicine, Apps, video on chat platforms, facetime etc are closest to an in-person consult. Real time interaction, patient identification is easier, RMP can see the patient and discuss with the caregiver, visual cues can be perceived and inspection of patient can be carried out. The limitations of Video format is it is dependent on high quality internet connection at both ends, or else it may lead to a sub optimal exchange of information, since there is a possibility of abuse/ misuse, ensuring privacy of patients in video consults is extremely important
The audio platforms on phone, VOIP, Apps have the strength of convenience and speed, unlimited reach, suitable for urgent cases, no separate infrastructure required and privacy is ensured while the limitations are that non-verbal cues can be missed, this format is not suitable for conditions that require a visual inspection (e.g. skin, eye or tongue examination) or physical touch also patient identification can be an issue with imposters representing the actual patient.
Text- technologies as specialized chat based, telemedicine smartphone apps, SMS, Websites, messaging systems e.g. WhatsApp, Google, Hangouts, FB Messenger have the strength of being convenient and quick, where documentation and identification may be an integral feature of the platform, this mode is suitable for urgent cases, or follow-ups, second opinions provided RMP has enough context from other sources, Separate infrastructure is not required and it can be real time. The technology has its limitations as apart from the visual and physical touch, text-based interactions also miss the verbal cues, it is difficult to establish rapport with the patient and one cannot be sure of identity of the doctor or the patient.
ASYNCHRO-NOUS technology as e-mail, fax, recordings have the strength of Convenience and easy to document with no specific app or download requirement, images, data, reports can be readily shared, no separate infrastructure is required and finally it is more useful when accompanied with test reports and follow up and second opinions. But the technology has its limitations as it is not real time interaction, only a one-way context is available, relying solely on the articulation by the patient, patient identification is document based only and difficult to confirm, non-verbal cues are missed and there may be delays as the RMP may not go through the e-mail immediately.
Among the advantages for patients who benefit through telemedicine are lower costs, improved access to healthcare, preventive care and convenience. The benefits for health care providers include reduced overhead expenses, additional revenue stream, less exposure to illness and infections and patient satisfaction.
Disadvantages for patients do not include Insurance coverage, Protecting medical data and care delays. Disadvantages for health care providers are licensing issues, technological concerns and inability to examine patients.
The writer is a Dr Subhrojyoti Bhowmick,MD, Clinical director, Peerless Hospital