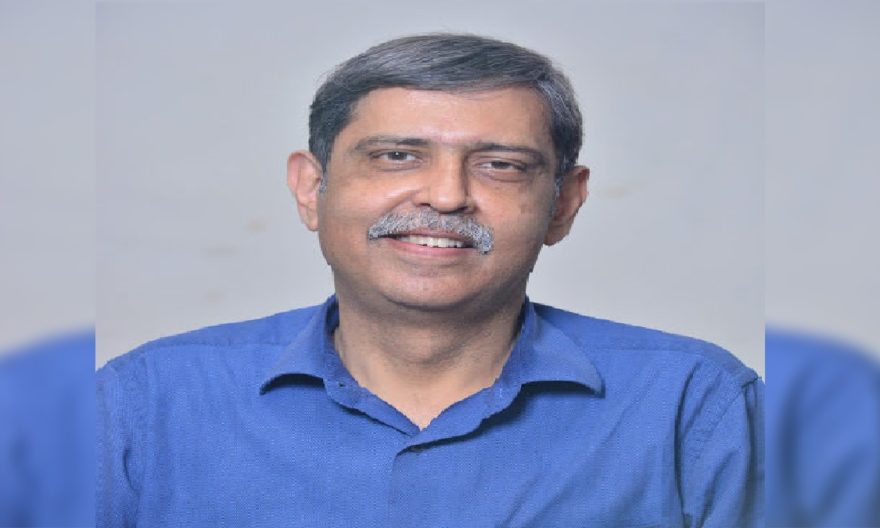 By Dr.Nikhil Tandon
Department of Endocrinology and Metabolism
All India Institute of Medical Sciences, New Delhi
In a year when the pandemic of a communicable disease has pervaded human consciousness and health systems alike, it appears a bit incongruent to talk about chronic non-communicable diseases such as diabetes. However, NCDs have cast their shadow on even COVID-19, and there is unequivocal evidence that people with diabetes and heart disease demonstrate a significantly higher risk of adverse clinical outcomes, including death.
Such observations serve as a reminder that despite contemporaneous discussion and debate seemingly exclusively focused on how best to tackle the onslaught wreaked by SARS CoV-2, we cannot afford to take our foot off the pedal, which is prevention and control of NCDs. This year, World Diabetes Day will be observed on November 14, 2020, with the theme as "The Nurse and Diabetes" signifying and recognizing the role of the nurse in providing essential care to patients with chronic conditions.
Diabetes and hypertension together are among the most common and deadly chronic conditions affecting over 275 million Indians and their families. In India, most adults with these conditions remain undiagnosed, untreated, or poorly treated and uncontrolled.
Recognizing the gravity and magnitude of this problem, the Ministry of Health & Family Welfare, Government of India, has implemented a strategy to integrate screening and management of these conditions into primary care under its National Health Mission (NHM) and the National Programme for Prevention and Control of Cancer, Diabetes, Cardiovascular Disease, and Stroke (NPCDCS). A major component of the government strategy is to encourage universal screening for hypertension and diabetes of adults aged ≥30 years in the community and subsequent referral of potential cases to higher-level facilities. This effort starts at the grassroots, with frontline workers – ASHA – identifying individuals at high risk, referring them for screening at rural sub-centers, from where individuals are then sent up the pyramid of health care institutions, for confirmation of diagnosis and appropriate management. The establishment of Health and Wellness Centres has strengthened this effort. A further fillip has been provided by creating an information technology backbone in the form of a digitized health record which is then accessible to health care professionals as the patient traverses up and down the health system.
Building on this platform, an innovative new initiative – the Integrated Tracking, Referral, Electronic decision support, and Care coordination (I-TREC) program – has been implemented as a pilot effort in District Shaheed Bhagat Singh Nagar in Punjab. This program, resulting from a technical collaboration between the All India Institute of Medical Sciences, New Delhi (AIIMS), Centre for Chronic Disease Control (CCDC), and EmoryUniversity has been embedded within the existing infrastructural and administrative scaffolding provided by the Government of Punjab. This first of its kind hybrid model has two core components – Technology and Task shifting.
The technology component is an integration of two entities – an Electronic Case Record Form (eCRF) – superimposed on which is a Clinical Decision Support System (CDSS) that generates customized evidence-based treatment advisories for patients with diabetes and hypertension. The CDSS algorithms provide the clinician with an instantaneous advisory regarding medication titration based on patient history and current clinical examination as inputted into the eCRF.
To enable the efficient implementation of this process, the fulcrum of care has been shifted from the physician to a nurse provider. The clinic workflow is now modified such that it is the nurse who first interacts with the patient, adds information to the electronic case record form, following which the CDSS working at the backend generates guideline-based recommendations for the physician. Physicians thereby receive a suitably triaged patient with a draft management plan based on evidence-based guidelines, which ensures efficient utilization of their time and enables objectivity in decision making. Since everything is digitized, the patient record can be seen at any level of the government health facility
enabling seamless care delivery of routine care, and facilitating clinically-mandated referral to an appropriate facility.
This nurse-facilitated, technology-assisted model of care, which has now successfully been implemented in rural Punjab stands at the threshold of wider dissemination – and is a significant endorsement of the theme of World Diabetes Day 2020 – "The Nurse and Diabetes".
The writers are Dr.Nikhil Tandon & Dr.Hanspria Sharma , Department of Endocrinology and Metabolism , All India Institute of Medical Sciences(AIIMS) New Delhi