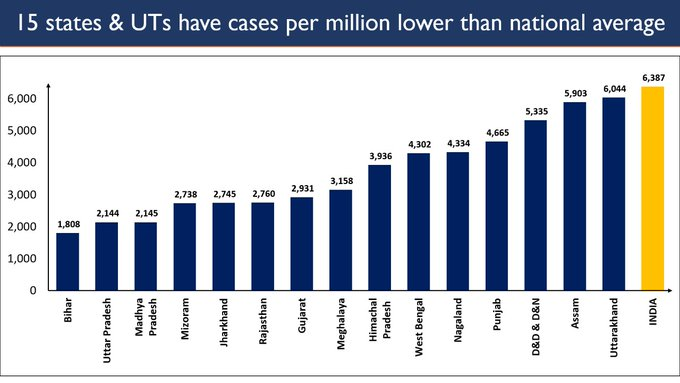 According to the Union Health Ministry in last 24 hours India has reported 30,548 new COVID-19 cases. India has total rise to 88,45,127 Covid-19 cases and 435 new deaths have been reported.
Total number of sample testing for COVID-19 – ICMR
The data shared by Indian Council of Medical Research(ICMR) for COVID-19 up to 15th November is 8,61,706.
As per Union Health Ministry Indian is reporting lowest cases per million population.