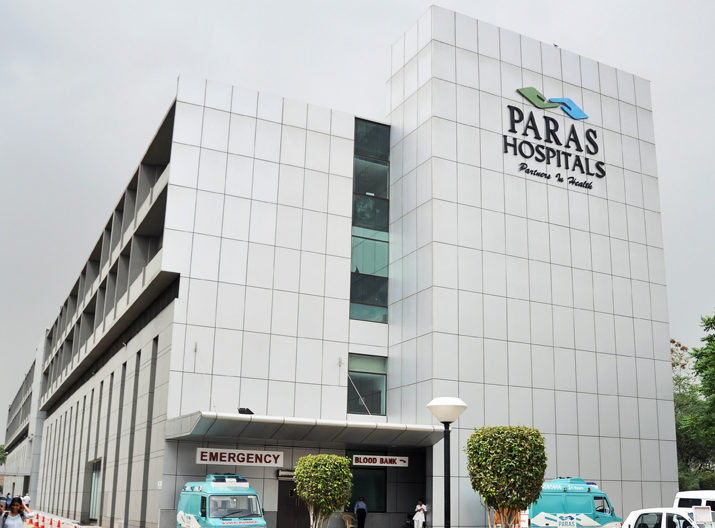 Gurugram- A team of Paras Hospital doctors in Gurugram has saved the life of a 35-year-old pregnant woman, she was suffering from a pregnancy condition which is uncommon Placenta Accreta/Percreta.The case of patient was complicated and fatal.She had her placenta grown too deeply into the uterine wall and bladder.
Placenta percreta is a rare condition that is seen in 3 in 1000 pregnancies and is at an increasing trend with rising rates of c-sections. Since the risk with placenta accrete is enormous, it demands the expertise from a highly skilled gynecologist to treat the condition.
The patient, Mrs. Kanchan Bhatia, was brought to the Paras Hospital, Gurugram with complaints of vaginal bleeding during the third trimester. Upon investigation, it was found that she had a rare condition called placenta accrete with invasion into the bladder and lateral pelvic wall.
"Generally, the placenta detaches from the uterine wall after childbirth. With placenta accreta, part or all of the placenta remains attached. This can cause severe blood loss after delivery and even the mother can die just after the delivery. It's also possible for the placenta to invade the muscles of the uterus (placenta increta) or grow through the uterine wall (placenta percreta). Placenta accreta is considered a high-risk pregnancy complication. In this condition, since the condition is diagnosed during pregnancy, we performed an early C-section delivery followed by the surgical removal of her uterus (hysterectomy)." Says Dr Alka Kriplani, Director  & Head, Centre for Minimally Invasive Gynecology, Obstetrics & ART, Paras Hospital, Gurugram
This procedure, also called a cesarean hysterectomy and it helped to prevent the potentially life-threatening blood loss that might have occurred if there was an attempt to separate the placenta. The patient was kept in the ICU for a day for observation after the delivery and she did very well in postoperative period.