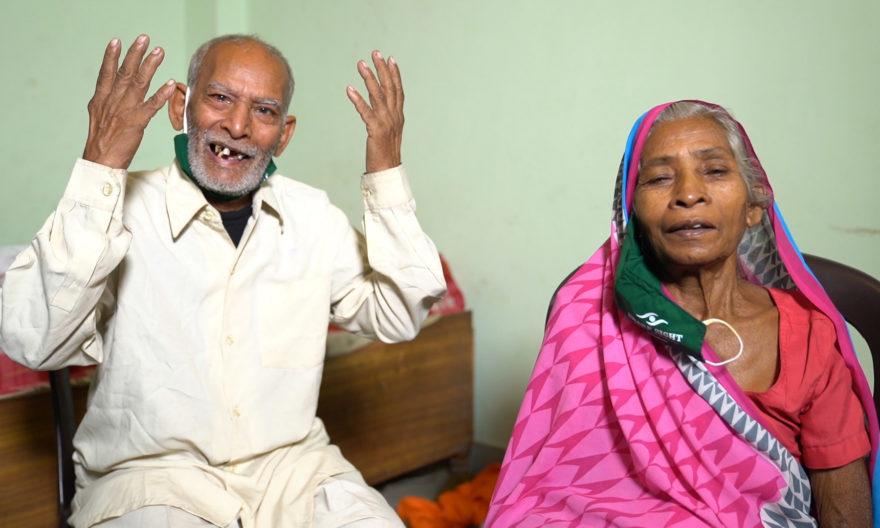 'Baba Ka Dhaba' famous old couple gets a clear vision. Sharp sight Eye Hospital takes initiative and performs free advanced cataract surgery.
 The old famous couple get's blurred vision back to normal vision after advanced cataract surgery. The video of a couple 'Baba ka Dhaba' about their struggle went viral, this couple has got done their eye surgery done by a private hospital. Their video was made by a media influencer that went viral highlighting their struggle and hardships during Covid-19 times. People started taking selfies and making videos of the couple after when the video got viral, but nobody bothered about helping them at a time when they needed most. 'Baba ka Dhaba' is at Delhi's Malvia Nagar and became a famous dhaba after a video.
"We saw the video and more than his helpless state, we were moved by the spirit of the old man and his wife to fight hunger and earn livelihood for their family during these challenging times. While many of us are confined to our homes fearing COVID-19, here's couple who have a bigger worry and that is to survive and have no choice but to open their eatery every single day." Said Deepshikha Sharma, CEO, Sharp Sight Eye Hospitals.
When video become viral, many celebrities from Bollywood, Sports and Politics promised to help this struggling couple.
According to the statement from the hospital their purpose was to help the couple and get their vision recover. So, that they can see and become independent without taking help from others.
"Our team escorted the old couple to our hospital, and did a thorough eye check-up and during investigations realised that their vision had deteriorated due to Cataract. We decided to perform cataract surgery along with implantation of latest type of Intra Ocular Lens as our way of giving them support." Dr. Samir Sud, Director & Senior Ophthalmologist, Sharp Sight Eye Hospitals.
"As a result, the old couple can lead a new life independent of Glasses and see the world around them brighter a nd clearer once both their eyes are operated." adds Dr.Samir Sud