The Coronavirus-related lockdown has its own set of advantages and disadvantages. For many of us, being confined to our homes had its own drawbacks. Many people's health has been harmed as a result of their laid-back lifestyles, demanding work-from-home schedules, and ever-increasing stress levels, leading in a variety of skin-related problems. A lifestyle that includes no set meal times, inconsistent sleep hours, and a high intake of junk food can result in a variety of skin problems, including dull and dry skin.
As scientists learn more about diet and the body, it's becoming obvious that what you eat has a big impact on your skin's health and ageing.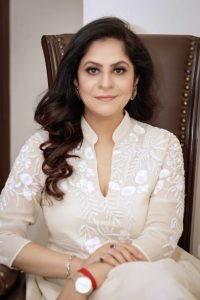 The following beauty foods will restore your skin glow and make it healthy as ever before:
Nuts and Seeds
Vitamin E present in nuts (almonds, cashews, raisins, walnuts etc.) and seeds (flax seeds, pumpkin seeds etc.) maintains the natural moisture of the skin, thereby keeping the skin soft and hydrated. If you want to get rid of dry skin, then definitely eat this.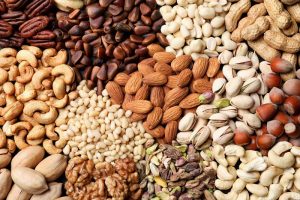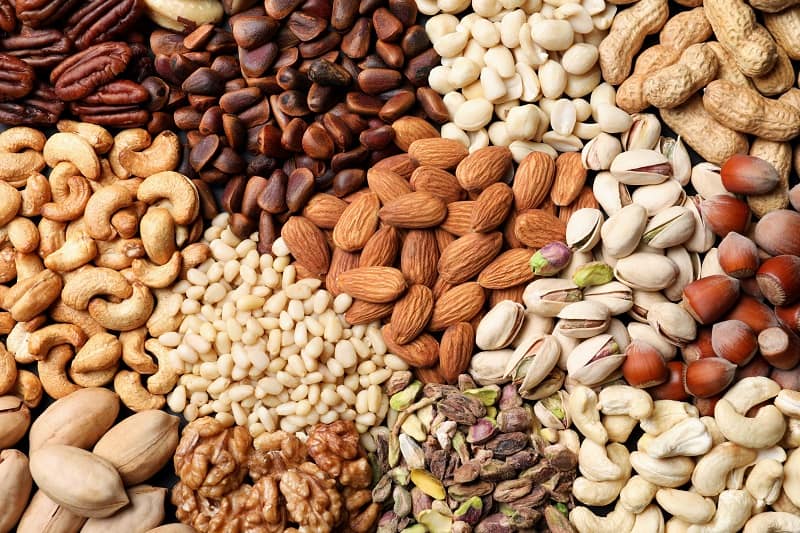 Whole Grains
Vitamin B present in brown rice and oats helps in reducing hair breakage and fall. Include all types of whole grains in your diet for strong and shiny hair.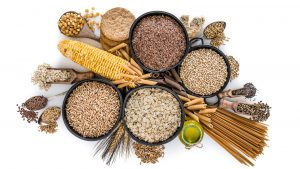 Garlic
Garlic not only keeps the heart healthy, but it also helps in making the skin clean and pimple free. It is a natural antibiotic which helps in purifying the blood as well as strengthening the immune system. Along with repairing skin tissue, garlic is also helpful in preventing wrinkles.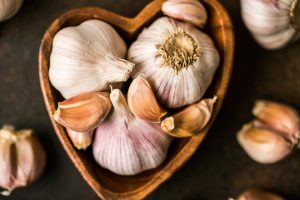 Yogurt and Oatmeal
Generally, there is a problem of cracked lips in cold weather, but if you are always troubled by cracked lips, then it may be due to deficiency of Vitamin B. Therefore, eat things rich in vitamin B, such as curd and oats.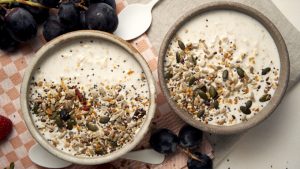 Egg
Taking a balanced amount of vitamin B7 helps to get rid of the problem of breaking nails. Iron and zinc deficiency is the reason for the problem of nails. To deal with this, eat an egg. Eggs are also a good source of protein which is good for nail health.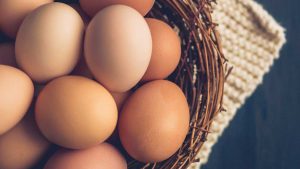 Blackberries 
Blackberries help in increasing the amount of collagen in the body. Collagen keeps skin soft, supple. The antioxidants present in blackberries also reduce the signs of aging.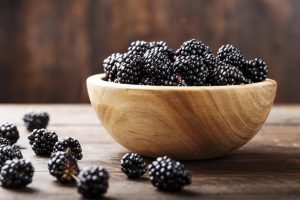 Sweet potato
Sweet potatoes are rich in vitamin A, which is essential for the prevention of wrinkles. Therefore, if you want healthy, beautiful skin, then definitely eat sweet potatoes.
Tips
Be sure to eat non-veg, such as chicken, egg etc made in less oil and spices. Eating fish once a day is very good for both skin and health.
Eat seasonal fruits 2-3 times a day. When you are healthy from inside, its glow will definitely be visible on the face.
Include both curd and milk in your diet regularly.
Citrus fruits keep the skin healthy and glowing. Produces collagen necessary for the skin. Therefore, increase the amount of citrus fruits in your daily diet.