P Sarat Chandra, Professor, Neurosurgery, AIIMS, New Delhi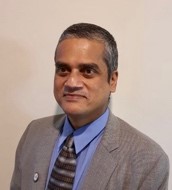 Manjari Tripathi, Professor, Neurology, AIIMS, New Delhi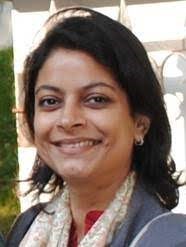 Every time we hear another doctor being assaulted in the hospital, a sliver of shock and disgust goes through people, the medical fraternity, and the media.
We have watched ad nauseam these scenes repeating all over the country. Doctors getting beaten up, hospital equipment being broken down, health workers being assaulted.
The scenes shown on media are deja vu.
The visuals are re-run, again and again.
They did not stop even during the pandemic.
Even for very sick patients with covid on a ventilator.
Why should the healers deserve so much hatred?
Why should such a noble profession become the epicenter for such violence?
Is something fundamentally wrong with medical training?
Or something that we are missing in our public?
Is this because of the gap between the expectations and the reality?
Are doctors soft targets for the institutions and hospitals not meeting up to what society requires?
Spending more than 30 years in this profession, we feel that this angst goes deeper.
Perhaps, we see only the tip of the iceberg.
It is essential to look at a problem pragmatically and concentrate on the solutions and not on the issue.
Everything in health is connected. The whole health infrastructure is one connected, seamless system.
Nothing in a health system is independent.
Fundamentally, the cogs of the wheel are the health personnel, the hospital, and the patient who make up this eco-system.
Each of these elements contributes towards health care both at the local and national levels.
At the local level, the doctors need to be trained personnel. We cannot have untrained professionals dealing with the lives of the patients. But it would also be necessary for doctors to be more trained explicitly in ethics and patient counseling. Unfortunately, there is no separate training for doctors in our profession, specifically on these subjects.
Health systems in some countries, including the United Kingdom, give a great emphasis on this. For example, students from India who wish to pursue a career in the UK need to undergo specific training in this area. The PLAB II examination, which qualifies an international medical graduate to practice in the UK, looks explicitly into these areas.
Coaching is provided to the students on how to speak, interact, and react and understand patients' needs before the students appear for the PLAB II.
Interestingly, during the PLAB II examination, students interact with actors, and the examiners assess how good the student is in communication skills with the patient. For instance, if a patient is angry, the doctor would be expected to empathize and say, "I can see that you are angry" and not say "I can understand why are you angry" as the English language demands proper vocabulary from the doctor to convey their feelings.
Counseling a patient and his attendants in India could be different. But the same degree of empathy and emotional connection needs to be present between the doctor and the patient. In India, doctors are expected to learn this on the job.
So, how does a young intern who is hardly 22 years old handle the relatives, breaking the news of the death of their near one? How should they react when the relatives break down on hearing the news?
This may be too much for a young doctor to handle, hence the importance of training and including this in the medical curriculum.
Doctors need to have access to standardized operating protocols (SOP's) and management algorithms at a national level. The National medical council (NMC) or similar apex body needs to create the availability of such material through mobile applications and websites.
We also need to urgently create a national database to store patient information (electronic medical records). So, if a patient goes to any hospital, that hospital should be able to access all the previous investigations and any pre-existing illness of the patient.
From the patient's perspective, the dissipation of public knowledge over social media, newspapers, and television regarding correct behavior is important. Notice boards should be placed at several places indicating severe penalties for any uncivil behavior. Every hospital should invest adequately in the security and protection of health personnel. Education is very important. The patient and relatives must understand limitations for treatment for every disease. Education pamphlets regarding every disease must be distributed to patient attendants. The prognosis and outcome of the disease must be clearly understood by them. The caregivers cannot expect a cure in conditions which have a limited lifespan. Similarly, complications may arise from treatment of every disease. It is mandatory to record the informed consent properly in the medical records. In addition, it will be important to develop video recorded consent which should be stored by the hospital.
At a National level, alternate judiciary systems should be made available to tackle medical negligence. Senior doctors or even retired doctors should be made to preside over such legal hearings. It may not be a bad idea for senior doctors to undergo training for few years and take a whole career in medical jurisprudence, where doctors can occupy the same role as judges.  Such legal proceedings may occur in separate buildings and not the usual courts to allow expeditious settlement of such cases. This is important as the current legal systems may not cover enough knowledge base to understand and judge the negligence which arises from the complexity of medical pathologies. Hence the need for experts to preside and take such decisions.
One must understand the among all professions, the medical profession is among the longest and most difficult. It takes almost ten years to become a specialist and another decade to gain good experience. This involves years of personal sacrifice, several doctors marrying late, or some even not having children (many of our colleagues had adopted children as they were too old by the time they graduated). Among these, some sub-specialties like neurosurgery, neurology, and cardiac surgery have exceptionally long and grueling hours. By the time a doctor becomes a specialist, several professions are already preparing for their retirement! Hence, it becomes even more critical to make this profession attractive for future generations. Otherwise, we will end up having no one taking medicine or only the best brains and intelligentsia will take up other occupations and not be interested in medicine.
We should now consider the third component of the ecosystem- the hospital.
We, of course, need to increase our national GDP for health care.
But what prevents us from improving the current systems. Some nations spend much less on health care but have better-organized health care systems.
Indian currently has one of most advanced health systems globally. International medical 'tourism' is increasing exponentially. Indian doctors are recognized world over for their skills and expertise in view of their vast experience
However, It is imperative for us to understand that we are dealing with two extreme tertiary health care systems in India, both being on either end of the healthcare spectrum. On one hand, we have government institutions, where everything is subsidized or free. They are also places that handle large volumes and crowds. Doctors are usually overworked and have additional teaching and research responsibilities, all this with fixed pay and no incentives. Some medical colleges have their faculty private practicing at their clinics during the evenings. This creates a conflict of interest with their primary job. It is thus a little wonder that the quality of training in most medical colleges is going down.
The government institutions currently form the temples of learning. Therefore, they cannot be compromised as this will lead to a progressive deterioration of healthcare standards as the training of a future generation of doctors will be sub-optimal.
On the other end of the spectrum are the private medical colleges and hospitals. Large corporates usually run them. Most of the smaller hospitals are constructed with a very high debt-to-equity ratio. This places unnatural pressure on doctors to earn more money for the hospital.
So, the doctors joining such places at a young age of their career are faced with a challenge for which they have not been trained for- be part of the revenue generation for the hospital. Opening the medical profession to market forces is a clear and present danger to the profession.
Doctors are healers by profession. They should be given that job only to preserve their efficiency and dignity. Demanding that they should now become financial managers as well will be the last nail on the coffin.
It's thus no wonder that all the young doctors, after having paid a large sum of  fees for their studies, now may have only one goal in their life- to have a payback time.
We think that it's time to create a middle path. Something not significantly different from the UK has- a National health service but based on healthy public-private partnership.
So, if it wishes, every private hospital could become part of this health service for which they would get the benefit of joining hands with the government for better security and services without losing control over their hospital.
We have to understand that while health is a human right, no country may not afford to make it free and accessible for every citizen. It cannot be a business venture, but it could be made into a healthy, transparent, and compassionate business.
Every citizen needs access to a sound health system.
Even the richest in the country cannot deny that. And the pandemic has proven it.
Health care cannot happen in one day.
Nor does it mean creating luxurious hospitals with sparkling floors and "ultra-deluxe" rooms (and overpriced charges for treatment).
Hospitals are very different from hotels; the ecosystem is more complex.
It's the people who are behind it that matter- the doctor, nurses, and paramedics.
If they are happy, the patients will be satisfied.
The happiness of doctors depends not just on financial remuneration.
It depends on the quality of training they receive, the continued medical education they will have, the hospital environment they work in, the sound ethics and principles that they are nurtured in, the bonding they develop with patients, and the contribution they make towards education and research to train the younger generation.
To move forwards after 75 years of independence, it's time we stopped ignoring the elephant in the room.