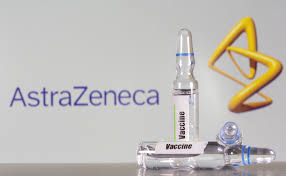 The chief scientist of World Health Organization and head of world's biggest vaccine maker says that a global shortage is being faced by the makers of Covid-19 vaccine.
A US law prohibiting the export of certain key commodities, including bags and filters, would create potentially serious bottlenecks, said Adar Poonawalla the chief executive officer of the Serum Institute of India Ltd. — which is licensed to produce hundreds of millions of Covid-19 vaccines from AstraZeneca Plc and Novavax Inc. Soumya Swaminathan from the WHO added that there were shortfalls of vials, glass, plastic and stoppers required by those companies.
"The Novavax vaccine, which we're a major manufacturer for, needs these items from the U.S.," Poonawalla said. "If we're talking about building capacity all over the world, the sharing of these critical raw materials is going to become a critical limiting factor — nobody has been able to address this so far."
This is one thing that would need some discussion with the Biden administration to explain to them there's enough to go around," he added. "We're talking about having free global access to vaccines but if we can't get the raw materials out of the U.S. — that's going to be a serious limiting factor."
Despite Poonawalla's warnings, he said that Serum had in the past two months distributed 90 million doses of AstraZeneca's vaccine to 51 countries after it was granted emergency authorization by Indian regulators in early January — a record pace for the company.
A meeting will be held on Monday and Tuesday between WHO's vaccine partners, the International Federation of Pharmaceutical Manufacturers and Associations and the Developing Countries Vaccine Manufacturers Network, to discuss these issues, said Swaminathan.