Covid pandemic was the time, when the entire country was reaching out to the medical fraternity – from the public, government, associations, corporates, and students. India had now realised the essential need for medical personnel. However, violence against doctors has once again hindered this need. Violence was reported at COVID-designated hospitals, quarantine centres, and even at the homes of these health-care workers.
To discuss further upon this sensitive issue, we talked to a panel of esteemed doctors: Dr. Kaushal Verma, Professor of Dermatology, AIIMS; Dr P Sarat Chandra, Professor, Neuro Department, AIIMS; Dr. Rakesh Garg, Assistant Professor, Anaesthesia Department, AIIMS.
Do you believe your field's experts are safe from violence? If so, how dire is the situation? What has been the most challenging part for you and others in your field while dealing with the Covid patients and their understandably distressed but unusually furious relatives?
Dr Kaushal Verma: For us, freedom is offering good work to every patient, freedom from illness, freedom from disability, freedom from ill health, and, of course, everybody has the right and entitlement to have a good, healthy, fit life apart from mental freedom. One thing among all the things is the satisfaction we get by bridging the gap between us, the patient and their relatives, but it depends on many factors. The first is the availability of health care facilities. There is a huge gap between the demand and what we can provide. People expect something which the medical profession can't provide because of the lack of availability of resources. The same thing is happening in some other countries also, where primary health care facilities are being strengthened so that people who just require primary health care should not come to secondary health care, and people who just need secondary care should not come to the tertiary care section. The bigger hospitals should be providing care for people who are particularly ill, who basically require care at the tertiary level.
Why is violence happening even after all the empathy and sympathy you show to patients? Is providing extra security is the only solution?
Dr Sarat Chandra: Approaching this question from a holistic point of view, what we doctors are getting is just a warning signal. So if you look at this issue, we can deal with it at a local level as well as at the national level, and at every level we can deal with it, whether it be patients, doctors, or hospitals. So let us consider patients at the local level. There is a lack of trust, many times a patient has to indulge in pocket expenditure because they don't have enough insurance coverage, and sometimes a hospital demands more money than the coverage they have. So this could be one of the issues which could rage at the patient level. At doctor level, yes, we are working under a greater deal of pressure, but it's high time for us to introduce a subject on ethics and patient counselling, which is so important.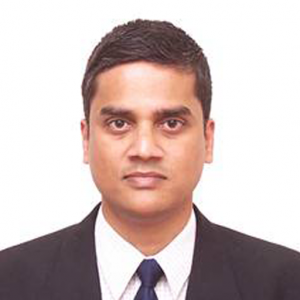 How do we get people to understand that violence against anyone doctors especially is totally unacceptable?
Dr Rakesh Garg: It is absolutely a very important question because, finally, we are all working for ambition and, whatever profession we have, we are spreading a positive vibe. Let me give you a very pertinent example. I am not criticising anybody. I am just giving a reality and I have faced it. Let's see if a roadside traffic accident happens and it is in the middle of the road. What do we do? We need to have medical services. We do agree that within a minute, within three minutes, we need to provide medical services with advanced ambulances. It will take some time, three minutes, five minutes at least, for the ambulance to reach there. It's the responsibility of every citizen of this country to help that person. Should we go ahead and say don't make a crowd or don't make a video here? If a patient is bleeding, just take your dupatta or your shirt and keep it on the wound. Secondly, eighty percent of patients get cardiac arrest at home and the patient is brought to the hospital. I will not say sympathy, I will say empathy for the patients here because they are losing someone. But then bringing the patient from home to a nearby hospital facility will take at least ten minutes, fifteen minutes, or twenty minutes, which are the golden minutes. If no intervention is done in a minute Who is the right person to be here? I again say it's a layman, it's a common man. Now the point here is, are we creating an appropriate awareness from both ends? Are we accepting that, as a lay person, I'm going to provide CPR to a patient who is providing immediate first aid to a bleeding person?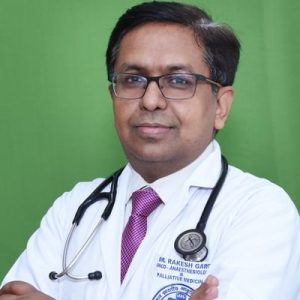 What about tertiary, looking at Ayushman Bharat, because primary healthcare will take some time?
Dr Kaushal Verma: The need and what we can provide has a huge gap. We have to put more resources into it. We have to build an infrastructure which is not a one-day job. It will take time. There has to be a significant increase in healthcare expenditure to build because before, health was not a very important sector for the government as it only consumed and didn't provide any financial gain for society or for the nation, but it is now that the health of the people is very important as people are building up the financial strength of the nation. If you are investing in human health, then it is everything, as if a person is well, he will work for many hours, but if a person is not well, he will not work at all, so it is very important to invest.
Anger regarding the security is justified, but as a layman asks this question, how can a doctor go on a strike?
Dr Sarat Chandra: This vicious cycle must be broken. This cannot be dealt with on an emotional level. It has to be dealt with on a scientific and pragmatic level. And this can only be done by placing our medical system in place. Whether we like it or not, health cannot be a business. It is a fundamental human right, but unfortunately, it is so costly these days that we have to compromise. We have to make it a part of business. We need to create a national health system. Just like the military, which provides security for the whole country, we need a national health care system which can take care of the health of the entire nation, which is the need of the hour.
Even after having so many guards and security staff in hospital we can't stop this violence. What can you say about this?
Dr Rakesh Garg: Having an army or security guards won't help. Rather than that, why can't we have an environment where we can be trusted by the patient? As we are here to help after studying hard for many years, it's not like we are god, we are human beings who are there to help. We are not machines either. Apart from that, there should be a cordial relationship. This is a good profession where we are there to help. It is not some business where we are taking advantage of patients.
How do we achieve freedom from violence against doctors on an immediate note?
Dr Kaushal Verma: I would like to mention three points over here. First is increasing the budget spent on healthcare infrastructure. Second is meeting the demand and supply in both ways and the third one is to make a holistic change in the attitude if the society. Medical science is not a perfect science and therefore they need to understand that some things can be accomplished while some cannot.
Would you suggest a change in curriculum for people also?
Dr Sarat Chandra: We need to create a national health system whereby we can have electronic medical records, SOP's for doctors, special courses on ethics for doctors. We could also create public awareness for the laypersons on how they can contribute to the system constructively. We have to ensure active public-private partnership.
What is your suggestion on how to change mindset of the people?
Dr Rakesh Garg: We need to spread awareness among people so they contribute to the healthcare in their own ways. Let us follow preventive lifestyle wherever we can. Also, basic skill development is an addition to this.