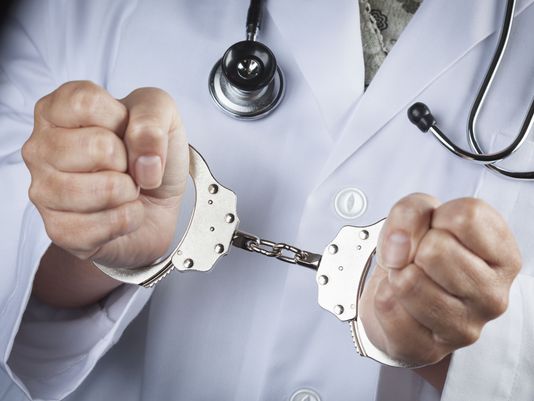 Tinsukia: A man who forged his MBBS degree certificate and was working as a medical officer at Hatiali TE for the past five years in Assam's Dibrugarh district was arrested on Tuesday.
The accused — Ahmed Ali, 36, a resident of Baraghoria under Dergaon police station in Golaghat district — has been impersonating as Dr Ahmed Yaqub Ali since 2010 to get jobs at various tea garden hospitals.
The development came days after Chabua police had apprehended a fake doctor, Simon Nag, on charges of forging MBBS degree and practising as a medical officer of Mokalbari tea estate in Dibrugarh district.
Officer-in-charge of Chabua police station Tulumoni Duarah said that based on a secret complaint on June 14, an inquiry was made on the medical officer who was on duty at Hatiali TE under Chabua police station.
"During the course of inquiry, it was found that the doctor on duty at Hatiali TE using name of Dr Ahmed Yaqub Ali is a fake doctor," he said.
"On questioning, he confessed to his crime before the police, and admitted to have been practising as a doctor in various tea garden hospitals for over 10 years. Accordingly, he was arrested this morning," Duarah said, adding: "Before Hatiali TE, he practised as a medical officer for a few years at one of the tea gardens belonging to a reputed Assam tea company."