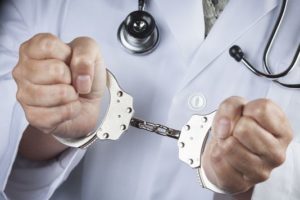 Tinsukia: A man who forged his MBBS degree certificate and was working as a medical officer at Hatiali TE for the past five years in Assam's Dibrugarh district was arrested on Tuesday. The accused...
Read more »
Doctors at Guwahati Medical College and Hospital (GMCH) on Wednesday staged a protest against the brutal attack on a junior doctor at a Covid-19 care centre in Assam's Hojai district yesterday. Junior...
Read more »
The police in central Assam's Hojai district have arrested 24 people for assaulting a doctor at a COVID-19 Care Centre (CCC). A mob assaulted Seuj Kumar Senapati, the doctor, and other staff...
Read more »