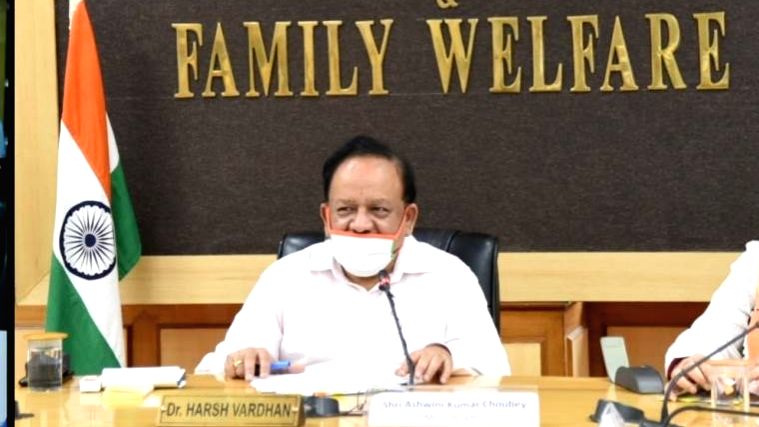 No fresh COVID cases in the last 7 days in 149 districts. 8 districts have reported no new COVID Cases in the last 14 days; 3 districts in last 21 days and 63 districts in the last 28 days, said Union Health Minister Dr Harsh Vardhan in a meeting of high-level Group of Ministers (GoM) on Covid-19 through video conferencing.
"More than 3 crore vaccinations have been administered to 60 plus beneficiaries, and more than 9.43 crore doses have been given till 9 am today. India has also supported the global community through Vaccine Maitri, under which 6.45 Crore doses of COVID-19 Vaccine have been exported to 85 Countries. 3.58 Crore doses have been supplied to 25 countries under commercial contracts, 1.04 Crore to 44 countries as grants and 1.82 Crore to 39 Countries under COVAX," he said.
Through the detailed presentation, it was also pointed out that 11 States together contribute to 54% of the total cases & 65% of the total deaths in the country. Disproportionately higher deaths in Maharashtra and Punjab have further increased during the last 14 days (64% of the total deaths in the country). Starting February 2021, a steep increase in cases observed in all the 11 States. Majority of the cases are reported in the younger population (15-44 years of age) and majority of the deaths reported among the elderly population (> 60 years). A high-test positivity rate is seen in Maharashtra (25%) and Chhattisgarh (14%). He highlighted that in many states the proportion of RTPCR-RAT was not satisfactory, while testing capacity in the private sector is underutilized in many states. Also, feedback from the visiting teams indicate laxity in following Covid appropriate behaviour, containment zone activities and increased social gatherings increasing the number of cases.
Dr. V K Paul, Member (Health), NITI Aayog explained the global approach underlying population prioritisation regarding vaccination. The same scientific and evidence-based approach has guided Government of India in its population age groups prioritization for COVID vaccination, he stated. He also detailed efforts to ramp up production of the existing vaccines and also detailed about the potency and timeline of vaccines undergoing clinical trials.