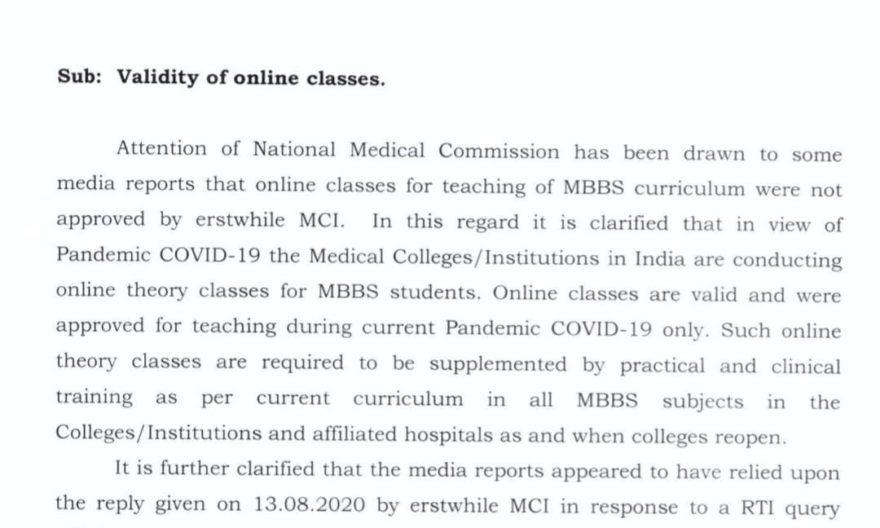 The National Medical Commission which regulates the Medical Education has clarified that due to COVID-19 crisis online classes for theory will be considered valid for MBBS students.
"Online classes are valid and approved for teaching during current pandemic COVID-19 only,"Dr R K Vats, Secretary, National Medical Commission, said in a letter to the heads of all the medical colleges.
"Such online theory classes are required to be supplemented by practical and clinical training as per current curriculum in all MBBS subjects in the Colleges/Institutions and affiliated hospitals as and when colleges reopen." He adds
The confusion about the online classes was started over MCI's response to an application.