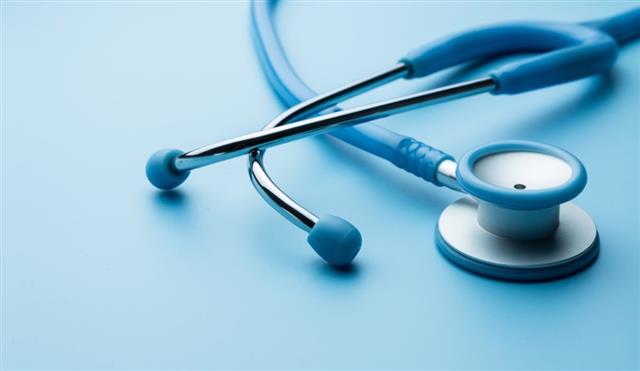 The World Health Day is a global health awareness day celebrated every year on 7th April, under the sponsorship of the World Health Organisation (WHO). The aim of this day is to ensure that everyone, everywhere realizes the right to good health. The theme of World Health Day 2021 is Building a fairer, healthier world.
2020 is a year of pandemic which still continues, most of the treatments are still untreated because focus was to treat Covid-19.Many cancer patients and other patients still facing delays in treatments because now , country is going through second wave.Top experts share their views on the occasion of World Health Day.
"As we are amid of a pandemic this year while we celebrate Health Day, We should all be first grateful for our healthcare workers who are working day and night. Talking about the pandemic and how it has impacted cancer care. Probably we will never come to know the exact magnitude of human loss. Universally in India, nearly 50-80% of people in treatment for cancer have experienced some delay in care due to the pandemic. However, we are getting back to normal. Many healthcare centers are once again encouraging patients to come in for routine care and treatment. Many have implemented safety protocols (like limitations on visitors, getting rid of waiting rooms and mandatory COVID-19 testing for certain patients and staff) that make it safe for most patients to come in for treatment or follow-up. Oncologists had requested the outstation cancer patients to get their chemotherapy done from their nearest hospital to avoid traveling in peak times of the pandemic. During COVID, old cancer patients couldn't come for checkups which resulted in many recurrence cases. New cancer patients could not get into the hospital for getting their check-ups done as many centers were either shut or converted into the COVID ward." Said Dr (Col) R Ranga Rao, Chairman, Paras Cancer Centre, Paras Hospitals, Gurugram .
"On the World Health Day, even as we are confronted with a deadly pandemic, we must also use this occasion to pay due attention to our eye health. Given the pivotal role that our eyes play in our daily lives and that the slightest injury of permanent nature can be a debilitating handicap for our everyday functioning, we must value our ocular health as much our over-all physical health. Our eyes are the second most complex organ that we possess after the brain with about half of it dedicated to vision and sight. Therefore, these sensitive and delicate organs require constant care and caution. For instance, while those with normal healthy eyes must guard against any unwanted entry of foreign body and avoid strong and harsh light, those meant to wear prescriptive glasses or lenses must wear them regularly as advised by their eye doctors. If one has any feeling of irritation, pain, itchiness, or any abnormal feeling coming from the eyes, one must immediately consult an expert and not take recourse to self-medication. Similarly, in case of any sense of weakening of eyesight or having troubles with seeing, one must immediately get their eyes thoroughly examined by a trained ophthalmologist. An eye examination can also reveal whether we have other lifestyle diseases such as blood pressure and diabetes. Some of the most common eye diseases that are found among us include refractive errors, squint, cataract, age-related macular degeneration, diabetic retinopathy and glaucoma, among many others. And we need to be utmost careful against them." said Dr. Tushar Grover, Medical Director, Vision Eye Centre, New Delhi.
However According to the Dr. Shuchin Bajaj, Founder Director, Ujala Cygnus Group of Hospitals, " The healthcare industry has taken the brunt of the Covid 19 pandemic in many ways last year, this year too the pressure on the hospitals will be that much higher because they are dealing with routine cases, routine surgeries as well, and addition to the recent 2nd wave of covid infections. So, it will be a tough fight to make sure that we treat all the patients. We will do our best. We are always ready to serve the patients and all of us  But if, the cases keep increasing it will be a tough fight for the healthcare infrastructure which has already been put under peak strain last year  and it will be tough for the doctors and staff to again go through that stress once more as the cases rise  in delhi and north India."