"We are going to start trial for nasal vaccine very soon and I believe it might be a game changer and most probably it will provide mucosal immunity. It is quite possible that it might provide protection from the infection also," said Dr Sanjay Rai, Professor of Community Medicine from AIIMS and Principal Investigator for Covaxin.
While talking to Medically Speaking, Dr Rai stated that the investigation is heading in a positive direction.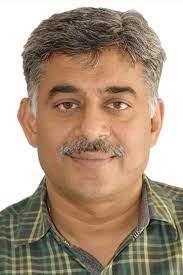 Here are a few snippets from the exclusive interview:
Do you think there is a need for booster shot and if it is possible in a country like ours where a large number of people are yet to be vaccinated?
Dr Sanjay Rai: Everyone is discussing this right now, even WHO Chief Scientist Saumya Swaminathan stated that there is not enough evidence to support booster dose. Although few countries like Israel have already administered this to people above 60 years of age and recently USA has also adopted this policy. India started clinical trial for booster doses almost 6 months ago and yet we do not have sufficient evidence to prove that booster is beneficial. Measuring antibody level every six months is not the right criteria because it increases when the person comes in contact with antigens. As a doctor and a scientist, I believe that without proper scientific evidence, commenting on the same would not be justified.
Some doctors have advocated the need for booster doses especially for the comorbid and elderly. What would you say on that?
Dr Sanjay Rai: I can say that at least domain experts have not said this. In current scenario, social media is largely influencing people but as I mentioned earlier, it would not be appropriate to say anything without evidence. We may require booster in near future, but as per the current knowledge, best protected are the ones who recovered from Covid. Few evidences suggest that this may provide immunity for a lifetime. As per a recent serosurvey, 60% of population has been infected already with Covid and hence I can say that a majority of population is already protected.
WHO approval for Covaxin has been delayed once again. What could be the reason behind this as this can raise questions on the efficacy of the vaccine?
Dr Sanjay Rai: Few countries are just asking for RTPCR where it is still not mandatory to have a vaccine certificate. Vaccine does reduce the chance if severities but will not lessen the risk of infection. Therefore, there is no need to issue such certificates to vaccinated people. I do not know the exact reason for the delay on the part of WHO but the data is there in the public domain but we have not published it yet in the peer review journal and still we are waiting for it.
What do you have to say on the ongoing trial front of Covaxin's nasal vaccine?
Dr Sanjay Rai: We have not really started the trial but we will begin that soon and I believe it will be a gamechanger and most probably it will provide mucosal immunity. And it is quite possible it might provide protection from the infection also. All I can say is that it is definitely going in a positive direction.