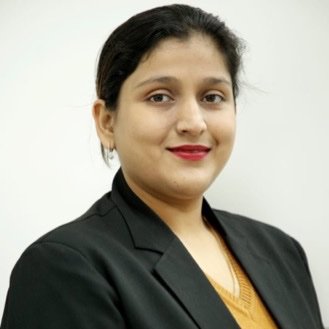 By Dr Prachi Jain
Mr. Kaushal is a 60-year-old gentleman, he used to run a chemist shop in a local market. Mr. Kaushal had problem of hearing, which initially started with one ear and slowly developed in the other ear. He was not able to hear things clearly during a conversation in the Park as well as in his shop due to noisy background. His wife often complained that he talks very loudly over phone and watched TV at a very high volume. Due to this gradual loss, he stopped going to the park as he was not able to participate in the discussions in the park. He finally sold his shop as it was becoming difficult to manage. During covid time with the masks he was not able to lip read and started isolating himself even with grandchildren and guest with the fear of loss of connection over the discussion. Once he went into a depression and self-isolation, at that time his daughter did seek a medical advice. He visited me and on checking his hearing (Audiometry) he was found have severe loss in one ear and moderate loss in another ear. After counselling he agreed to wear hearing aid in his both the years. After few weeks of device adjustment, he is now able to hear people. His daughter says now he has started going to park and actively involved in the discussions at home as well as outside.
The Problem
Dr Prachi Jain says this kind of hearing loss leads to huge economic impact, leads to loss of productivity at work, people loose jobs and societal cost. WHO estimates that unaddressed hearing loss poses an annual global cost of US$ 750 billion. In developing countries, children with hearing loss and deafness rarely receive any schooling. Adults with hearing loss also have a much higher unemployment rate. Among those who are employed, a higher percentage of people with hearing loss are in the lower grades of employment compared with the general workforce.
Improving access to education and vocational rehabilitation services, and raising awareness especially among employers about the needs of people with hearing loss, will decrease unemployment rates for people with hearing loss.
World Hearing Day
World Hearing Day is held on 3 March each year to raise awareness on how to prevent deafness and hearing loss and promote ear and hearing care across the world. This year the theme of the World Hearing Day is Hearing care for ALL! Screen. Rehabilitate. Communicate.
Around 466 million people worldwide have disabling hearing loss and 34 million of these are children. It is estimated that by 2050 over 900 million people will have disabling hearing loss.
People with hearing loss benefit from early identification; use of hearing aids, cochlear implants and other assistive devices; captioning and sign language; and other forms of educational and social support.
Current estimates suggest an 83% gap in hearing aid need and use, i.e., only 17% of those who could benefit from use of a hearing aid actually use one.
What is hearing loss
Disabling hearing loss refers to hearing loss greater than 40dB in the better hearing ear in adults and a hearing loss greater than 30dB in the better hearing ear in children.
What Are the causes of hearing loss :
Hearing loss may result from genetic causes, complications at birth, certain infectious diseases, chronic ear infections, the use of particular drugs, exposure to excessive noise, and ageing. 60% of childhood hearing loss is due to preventable causes.1.1 billion young people (aged between 12–35 years) are at risk of hearing loss due to exposure to noise in recreational settings.
How can we prevent hearing loss :
Half of all cases of hearing loss can be prevented through public health measures. In Children , Some simple strategies for prevention of hearing loss include:
immunizing children against childhood diseases, including measles, meningitis, rubella and mumps;
strengthening maternal and child health programmes, including promotion of safe childbirth;
following healthy ear care practices, reducing exposure (both occupational and recreational) to loud sounds by raising awareness about the risks; developing and enforcing relevant legislation; and encouraging individuals to use personal protective devices such as earplugs and noise-cancelling earphones and headphones.
educating young people and population in general on hearing loss, its causes, prevention and identification.
Take home Message :
Good hearing and communication are important at all stages of life
Hearing loss (and related ear diseases) can be avoided through preventative actions such as: protection against loud sounds; good ear care practices and immunization.
Hearing loss (and related ear diseases) can be addressed when it is identified in a timely manner and appropriate care sought
People at risk of hearing loss should check their hearing regularly
People having hearing loss (or related ear diseases) should seek care from a health care provider
The writer is DR PRACHI JAIN ,CONSULTANT ENT AND HEAD AND NECK SURGERY, ALCHEMIST HOSPITAL, PANCHKULA, HARYANA