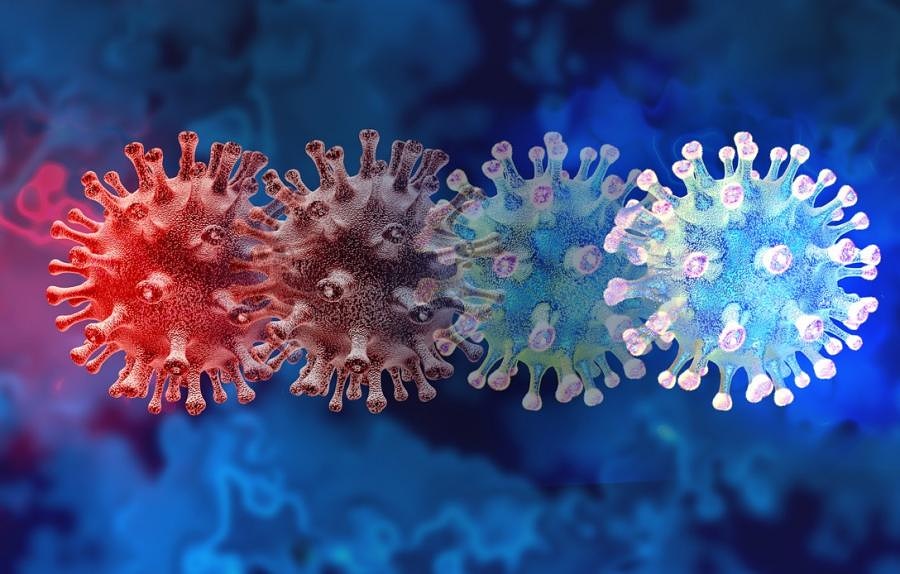 By Dr.Aaloc Srivastava
Covid-19 figures, I suppose don't baffle. Was addition of 18,393 Covid cases to the previous day, nationally, a prank? No, it was not.
Similar rise for Maharashtra was to the tune of 11,626,1184 for Andhra,887 in Telangana and 827 in Delhi. In addition, situation in Mumbai,Nagpur,Nasik and Pune continues to be alarming Overall ,cases have risen by ten times in last two months .
Given the fact that 79 % of 6.5 lakh active cases were from most affected six states, they need to pull up their sleeves.
Coming to administration of vaccines, over 6.76 crore doses have been given, yet India holds 5th position as compared to 3rd rank on the Holi Day.
Recovery Position
2) Recovery wise,India is doing better as there is a wide gap of over 2 crore 51 lakhs between confirmed and recovered cases, globally. Accelerated vaccination becomes the prime necessity.Special attention too needs to be given to African & Asian countries, yet to herald the process.
Indian Hotbeds
3) While ten Districts were identified as the hotbeds with an average positivity rate of 5.7%,condition has further deteriorated in Maharastra,Chattishgarh,Karnataka,Kerala,T.N,Gujarat,Punjab and M.P(having 84.73 % of cases).
Why Surge Continues ?
4) Brazen deviant behavior over eight weeks has become order of the day.As opposed to Covid Appropriate Behavior pattern,we seem to have adopted "Compromised Behavior ",opines Dr.A.R.K.Singh,Director,RML hospital.
Instances of Deviant Behavior
These are:
Talking without a mask,
*Mask set aside due to heat,
*Mask hung like a necklace,
*Risk of infection both ways in no- mask situation,
*Temperature taken recklessly in public places or display not always seen,
*Carelessness in course of sanitizing hands & bags,
*Hurried behavior prior to security check,
*Yet again,hand shake is back,
*While touching lift button,doors, using pens,looking at files & letters,one forgets that Pandemic is continuing,
Immune to social distancing at social, religious events and markets,
*Unnecessary visits/tours,etc
Temporary Sigh of Relief & Shock
5) One notes with a sigh of relief that DCGI has extended shelf life of Covishield from 6 to 9 months but the decision to go for third vaccine from September,2021 was perhaps avoidable.Similarly,news regarding J&J failing the quality standards,shocks.It may be a setback as it had committed for a single dose and supplying 20 million doses to USA by June 2021,of which barely 6.5 millions were delivered in March.
Target Achievement
(6) Despite so many pressures, on the one hand, Noida recorded 102 % of its March target of vaccination and Ghaziabad 83% ,the all India target of 300 million doses by 31st July is now projected to be 365 million doses by 16th June.One has serious doubts even when administration of vaccines on all the days would be possible.
Nevertheless,the last day record of doses, looks encouraging.
7) To RECAPITULATE,we must respect Covid protocols, rules and regulations.A revival of September 2020 situation may be detrimental to family members, especially the children who have missed more than a year.At the same time,unemployment has to be minimised & exports have to be boosted by officers or else the struggling economy will display low vigour and vitality.
The writer is Aaloc Srivastava, IAS(Rtd.),Ex-Chief Secretary,Sikkim.