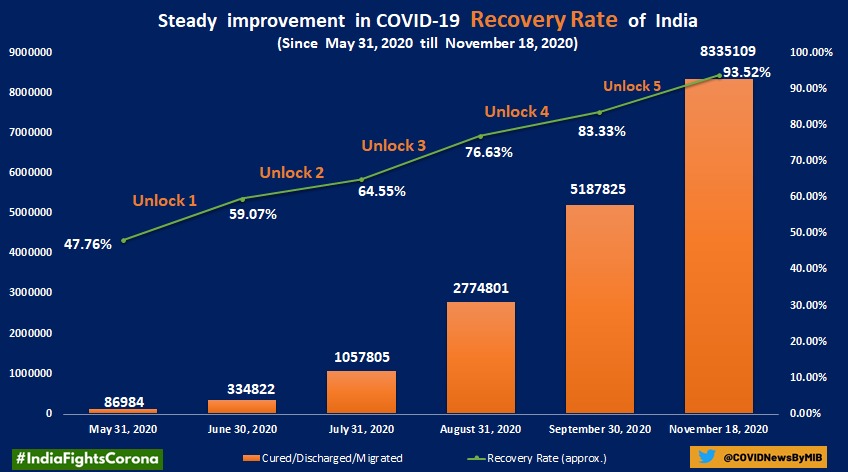 According to the Union Ministry of health and family welfare the total number of COVID-19 cases reported in 24 hours are 38,617 and 474 deaths.The total number COVID-19 cases reported from the time of outbreak is 89,12,908 and total deaths till now are 1,30,993.
Total number of samples tested for Covid-19 cases-ICMR
A total of samples tested in last 24 hours are 9,37,279.
The recovery rate of India for COVID-19 improves to 93.52% .It's almost double comparative to month of May.