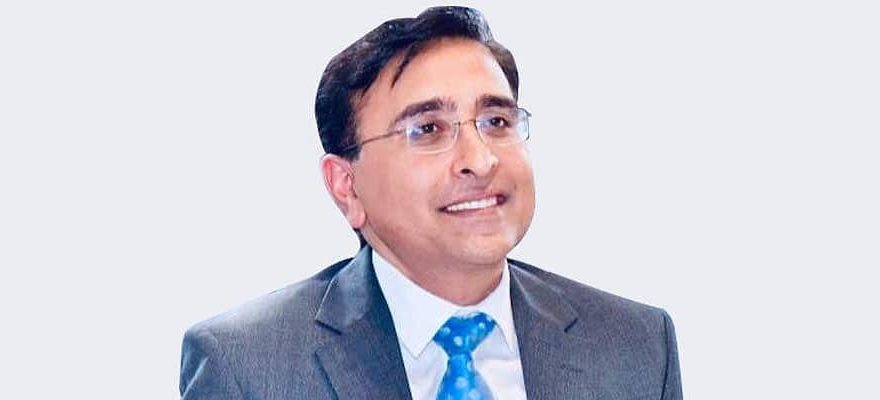 The healthcare sector has finally garnered respect and appreciation from the people but we hope the claps get translated into concrete policy action,
writes Dr Shuchin Bajaj, Founder & Director, Ujala Cygnus Healthcare
Ever since the corona virus outbreak engulfed the world, healthcare professionals have emerged as the 'Heroes' of this crisis. Across the world, these Heroes have led from the front, putting themselves at significant risk yet going all out to save lives. According to estimates as many as 548 doctors, nurses and paramedics across India had been infected by the disease till the first week of May. If we could draw one positive from the calamitous tragedy it is the fact that the much-maligned healthcare sector has found much-needed respect from people. It has also made governments realize about the need for investing liberally in healthcare and establishing robust healthcare systems. In India, governments have traditionally been unsympathetic if not hostile to private healthcare. However, the public and private sector are working in a close partnership today to fend off this crisis. In March, people across India responded to Prime Minister Narendra Modi's call to clap and applaud healthcare workers and other corona warriors from their balconies. We are grateful for this gesture. However, we hope these symbolic gestures are also translated into action and concrete policy interventions to help the healthcare sector overcome the crisis. We also hope the government-private partnership that has been achieved in this crisis continues during peace time as well.
For the healthcare providers who are experiencing financial stress, it is very critical to survive the short-term. We need policies that will help us overcome the shock. The challenge right now is to plan in a manner that economic stability can be restored.
Huge economic losses
Even as the healthcare sector is the army fighting this war, it is facing heavy financial losses. The private healthcare sector which has stood by the government firmly to contain the virus is facing a double whammy. On the one hand, there has been significant rise in expenditures to create COVID 19 treatment capacity, install safety measures, set up isolation centres, procure PPEs and other infrastructure needed to fight this battle. On the other hand, there have been huge losses in revenues. Patient footfalls had started declining even before the lockdown. Gradually, as some private hospitals turned into COVID treatment centres, their OPDs were effectively closed for other patients, resulting in heavy losses.
The financial health of private healthcare is therefore poor. According to a FICCI-EY study, private healthcare facilities suffered revenue losses of up to 70 per cent during the last 10 days of March owing to low footfalls, declining flow of international patients as well as putting off of elective surgeries. The study found that many small hospitals and nursing homes, especially in Tier-2 and Tier-3 cities and towns, had been forced to shut down. According to estimates, private healthcare industry lost a whopping Rs 7,000 crore in April. More worrying is the fact that the crisis does not seem to end any time soon and these losses will continue to mount compromising the financial sustainability of organizations.
In this situation, the private healthcare sector needs financial support from the government through direct stimulus package as well as indirect policy changes to help ease the financial stress.
Financial Stimulus
With operating losses mounting, the healthcare sector will need financial help from the government in keeping the hospitals running, paying salaries and treating coronavirus patients. The sector needs an immediate liquidity push as well as subsidies to recover. In the US, a 2 trillion dollar stimulus was launched for the healthcare sector including more than USD 100 billion in emergency funds to compensate health care providers for lost revenue and other costs associated with COVID-19. This has helped hospitals in that country stay functional to their best capacities. A significant part of this stimulus was also dedicated to replenish the stock of requisite medical gear including drugs, ventilators, and PPEs. India's private healthcare sector is also waiting for a similar financial infusion from the government which will help the sector tide over the financial slump and stay at the forefront in tackling the pandemic. The sector must also continue to pay salaries on time to its dedicated doctors, nurses and other medical staffers who are working overtime in this emergency situation. We welcome the Prime Minister's announcement of a Rs 20 lakh crore economic package for the economy; we hope the healthcare sector gets its due share in this.
Tax concessions
The industry also expects tax waivers and other financial concessions from the government at this juncture. The government must immediately waive off customs duty and GST on essential medical inputs such as ventilators, medicines and other equipment needed for COVID 19 treatment. At the same time, giving long term tax concessions to the healthcare sector such as exemptions on purchase of diagnostic equipment, medical devices and other essential hospital infrastructure will help medical entities recover from this slump and get back on track. Going forward the government must also consider further relaxing corporate tax rates for healthcare sector for the next 2-3 years.
Financial support in COVID 19 treatment
Last month, the Supreme Court ordered that all COVID 19 tests be conducted free of cost. However, after private laboratories contended that they will not be able to afford free of cost tests for all, the Court modified its decision to make free diagnosis available only for the poor. The private sector needs to retrieve its operational costs in conducting both tests as well as in providing treatment for the disease. While I completely advocate the need to make the treatment affordable, the sector will need government help in keeping the costs low. A PPP arrangement whereby the government bears a part of the cost of treatment and diagnosis at private sector can help the sector treat more people. The government must also consider helping the private sector procure the requisite number of PPEs.–